Sonada building is located in Riga at 129 GERTRUDES Street. It is just a 20 minute walk or 10 minute drive to the famous and beautiful Old Town. Bars and restaurants are also within easy reach. RIGAAPARTMENT SONADA aparthotel is located in a fully renovated historic building which features apartments that have high ceilings, are ergonomic and practical in design and contain modern furniture and equipment. There are rooms and one or two-bedroom, fully self-contained apartments with everything you might need during your stay.
For your convenience there is a secure private parking on premises, the main entrance and parking entry is from 5 VALMIERAS Street. As well as a luggage room there is an airport transfer service to and from the airport with a journey time of around 20 minutes. The Riga Central Railway or Bus station is no more than 5 minutes away by taxi. Please check the map for locations and directions.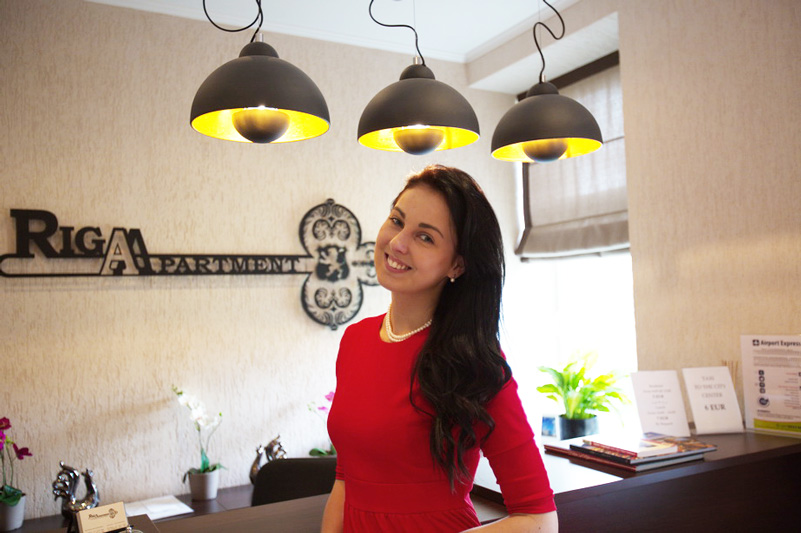 We do think about every aspect of your trip!
On our premises we have: secure private parking for your car, luggage room for your bags, outdoor playground for your kids and a wide range of services and offers for you to enjoy your stay in Riga!Everything we do we do for you!
RIGAAPARTMENT SONADA Team
Hospitality like a life style
Hospitality is our passion since 2008. All our staff are helpful and well trained to make your stay comfortable and enjoyable. Our company has been working in the Latvian rental and hospitality market more than 15 years. We offer modern and comfortable rooms and apartments for rent in Riga center to be enjoyed together with your family or friends! Renting good quality and self-contained apartments by day is undoubtedly convenient, cost effective and compares favorably with staying in standard hotel rooms.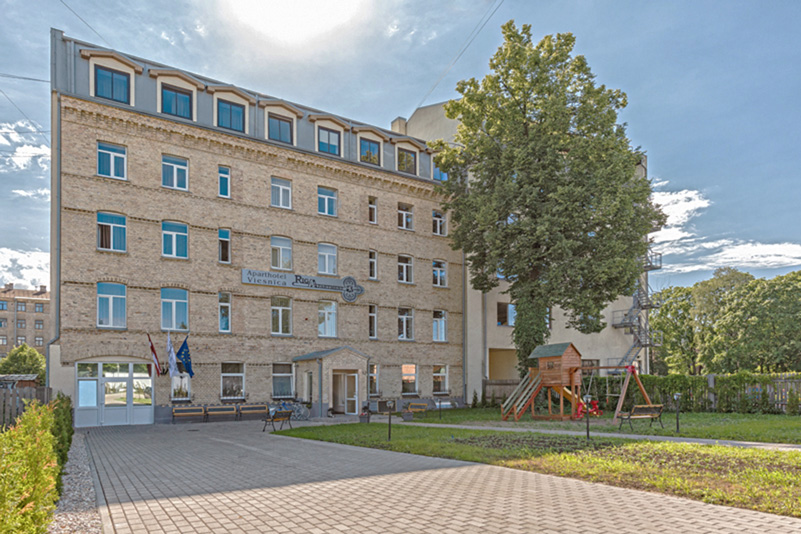 Apartments short term rent, which are known as serviced apartments rent in Europe, is trendy and very popular option. This accommodation type is perfect solution for business guests, couples, families and group of friends. You definitely will pay less than in classic hotel, but will get more space, more facilities and more comfort for you and your family and friends.
Our modern apartments are located in the center of Riga which is ideal for both business and pleasure trips.